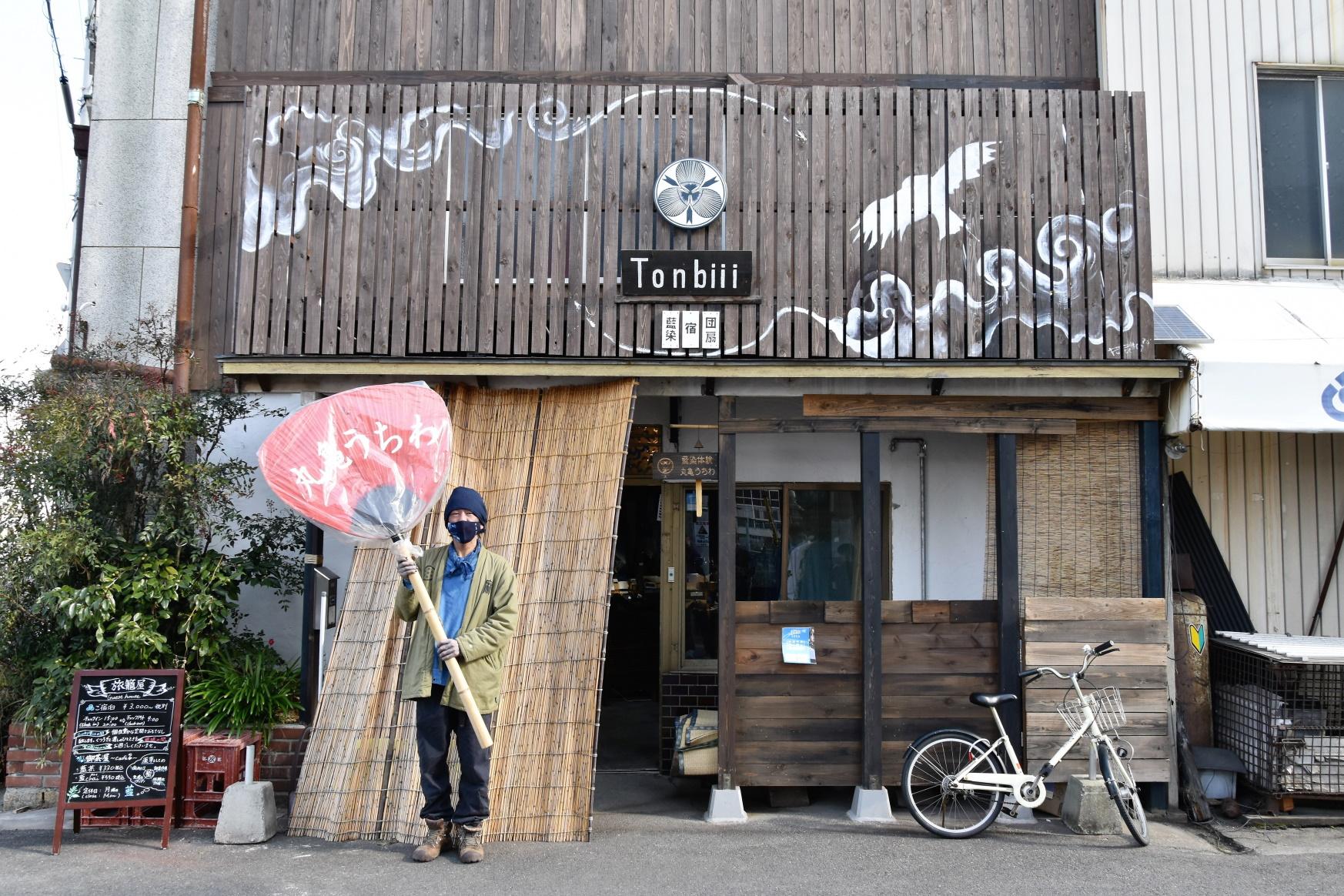 6 Unique Places to Stay and Play in Kagawa, the Udon Prefecture
2020.12.21
Kagawa is famous as a hotspot for udon, but a trip to the area means great noodles, beautiful nature, and much more! So check out these 6 great hotels and guesthouses in Kagawa.

Kagawa is a prefecture full of unique surprises found nowhere else, like the area's famous Sanuki udon, beautiful views of the Seto Inland Sea, the first olives successfully cultivated in Japan thanks to the mild local climateーeven artisans still making Marugame uchiwa fans using traditional methods, and brewing soy sauce in wooden barrels. So when visiting, it only makes sense to spend the night in accommodations packed with unique Kagawa experiences.
1. Udon House
In Japan, Kagawa is famous for Sanuki udon noodles, a local variety of the popular noodle dish now found around the world. So Udon House gives guests a chance to spend the day immersed in the world of udon, participating in udon noodle workshops, learning all about udon broth, even harvesting the vegetables that go into the soup. It's a dream come true for udon lovers.
2. Kanran
On the Shonai Peninsula in the Kagawa city of Mitoyo is an olive grove, and within that grove is a guesthouse with views of the Seto Inland Sea. The guesthouse's full name is Kanran ~Hygge dig i Setouchi~, and it's built around the Danish concept of hygge (everything cozy and warm). It's a welcoming place to gather with friends and family, and spend some time together in a home away from home.

In the evening local chefs cater the guesthouse, providing tasty meals made from local ingredients, and can even host homemade udon workshops for an all-around warm and cozy experience.

▽Contact
shinotaka0531@gmail.com
3. Anabuki Tei (穴吹邸)
In the lively port city of Takamatsu is Anabuki Tei, where guests can stay a night in a traditional Japanese building that verges on palatial. For large families or big groups of friends, this Japanese mansion has plenty of rooms to spread out.

Interested guests need only ask to find out about a wide variety of local activities available through the guesthouse, including bonsai tree classes and workshops (Takamatsu is number one in pine bonsai production!), Seto Inland Sea yacht cruises, local fish market tours, and cooking classes using Japanese wasanbon sugar to make traditional wagashi sweets.
4. Mito no Sato (三都の郷)
This farmstay opened on the Mito Peninsula of Shodo Island in just September of 2020, as a place made for guests searching out a little rest and relaxation. The building itself was once the childhood home of artist Toru Izumi, a traditional Japanese kominka (古民家) house, now transformed and remodeled, filled with art and surrounded with local greenery. The peninsula is best explored by bike!

In the morning guests can take in the sun rising over Hanasuwa Island, and then spend the day fishing or trying out a little bit of Japanese farm life.
5. Tonbiii
Tonbiii in Marugame, Kagawa is a uniquely Japanese guest house, offering workshops where guests can try out traditional crafts like aizome (藍染, indigo dye) and making Marugame uchiwa fans, a local artisan specialty. The traditional fans are made by splitting and spreading individual stalks of bamboo, creating an effective handheld fan, and the indigo dye leaves a fresh blue tint sometimes called "Japan Blue." These accommodations offer guests a chance to experience Japan's traditional (and environmentally-friendly) artisan crafts, and still feel right at home.

▽Contact
tonbiii1111@gmail.com
6. Kamebishiya
In the little port town of Hiketa, facing the Seto Inland Sea, is Kamebishiya. This building, constructed with traditional methods a century ago, was once the Kamebishiya soy sauce brewery, founded in 1753. These days, it's a renovated kominka guest house.

After joining a tour of the old soy sauce storehouse, guests can sample foods made with Kamebishiya's aged soy sauce, produced over 2 or 3 years using a method reaching back centuries. The true depth of the soy sauce flavor is revealed in surprising ways, including in unusual recipes like their soy sauce pizza!
Which accommodations would be perfect for your Kagawa adventures? Let us know, and find more updates and info from Japan, on the Japankuru twitter, instagram, and facebook!

By courtesy of "JAPANKURU"

SHARE